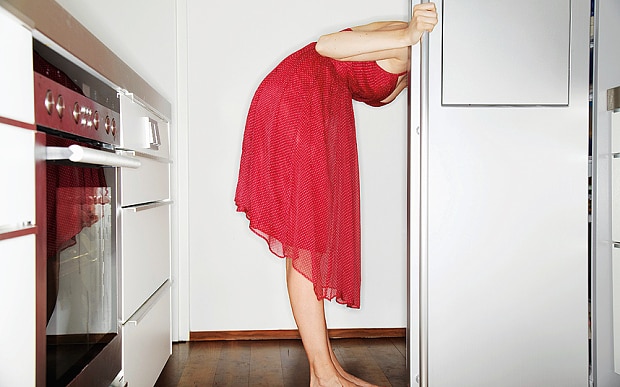 Hope you're summer is going well! If you're new to my blog, I'm excited that you are here. In my last post, I explained I needed your help. I asked for you to send some questions my way that you might be struggling with. I received some great questions and I can't wait to address all of them. Today I'll be giving some suggestions to break out of emotional eating patterns at night after a long day at work or with kids? How can you unwind and self-comfort when exhausted and too tired to do anything other than eat handfuls of chocolate chips? Great question!

First off, to change any type of pattern or behavior you need to have the awareness that there's something going on that you no longer want to participate in. So, kudos to you for acknowledging and having the awareness that this is not something that is working for you. The next thing that needs to happen is the DESIRE TO CHANGE IT. Do you have a strong desire to COMMIT to working on this??? I'm going to assume the desire is strong so we can move on to some tools and strategies to help you break free of an emotional eating pattern at night and self-comfort WITHOUT handfuls of chocolate chips. I'm going to lay out a couple here and would love to hear from others what has worked for you.

Anything can be obtained or learned if we chunk it down into palatable pieces. In this area, thinking long term is not my recommendation. This is not the time to go big or go home. SMALL HINGES MOVE BIG DOORS! So first small step – take three consecutive days to focus on this!!!!! Then we can re-evaluate and see where we are. I would recommend not starting on a Monday because everyone starts everything on a Monday. Be different. Go crazy! Start on Tuesday. So, Tuesday, Wednesday and Thursday you'll have this goal in mind. You are going to be super aware for these three.

Now, notice what time this snacking and endless eating begins. If it begins around 3:00PM, like it does for many people, I would recommend a small meal at that time. Many times we are so hungry at this time we start snacking and never stop. A smoothie, soup, salad, veggies with hummus– REAL FOOD can hold you off until dinner. This small meal can even create a stronger desire and create more energy for a nutritious dinner.

Next, you want to make sure you have a delicious dinner in mind and be PREPARED. Since we are doing this plan for three days at a time you should have in mind what dinners you're going to be eating for these three days. You can prep these meals yourself or if that seems intangible, don't put so much pressure on yourself. Find a place where you know you can get a delicious and nutritious dinner. A lean protein, roasted or sautéed vegetable, maybe some quinoa mixed in with the veggies if you think you'll need more. What fills you up that is nutrient dense? Remember, PREPARATION IS KEY. Don't wait until 5:00PM that evening to think about what it is you're going to have for dinner. Know the day before (or three days before). Make sure you have the ingredients in your house or the meal waiting for you somewhere. This is crucial especially in this phase of breaking some old habits. If we are unplanned there is way too much room for our good intentions to perish. Then, clean up and know that the kitchen is off limits! Don't go back in there. Kitchen is closed. You can go as far as making a sign and placing it on your pantry and fridge - CLOSED – WILL RE-OPEN TOMORROW AT 8:00AM.

This is where it gets tricky. Even with some great tools and strategies the urge to grab those chocolate chips usually begins to creep in shorty after dinner. We all know, when we know we "can't" have something we want it even more. This is where the challenge begins!!!! It kind of becomes a game of semantics. Tell yourself you CAN have whatever you want and that YOU HAVE A CHOICE. Take some time to think about how the choices you are making are going to affect you in the long run. So we're thinking long term benefits and not immediate gratification. How bad do you want to break the habit? Commit! Stay focused and know that the feeling isn't going to last. Nothing is going to happen to you if you don't grab the handful of chocolate chips. Also, be kind to that voice that is desperately trying to trip you up. You can go as far as talking out loud. Understand that this voice and temptation is trying to "nourish" and make you feel good NOW. Then go deeper and explain to this pesty little voice, that it's not in the way that is best for you for the long haul. Don't worry – no one is watching – they won't know you're talking to yourself.

Finally, my last suggestion. Ask yourself - What are you craving? What are those chocolate chips representing? Sleep, love, alone time, relaxation???? If it's sleep go to bed. If its love snuggle up with your partner or call someone that you can connect with on the phone. Yes, go old school; actually pick up the phone vs. texting. If it's being alone with no noise and no one around, just do it (away from the kitchen). Open up a book, put on a good show. I recommend getting off of social media and searching through your phone. Just sayin'. If you're a journal writer you can write and reflect on your day. If you don't want to write have a conversation with yourself or partner. What went well today? How could you have made things better? What are you grateful for?

THREE DAYS! Just try this for three days. If you need support, ask a friend to do it with you! Accountability and support are huge here. When the three days are over you can start again. Before you know it you might be up to 12 days and you'll notice the behavior and urges have changed. Let me know how it goes :)!